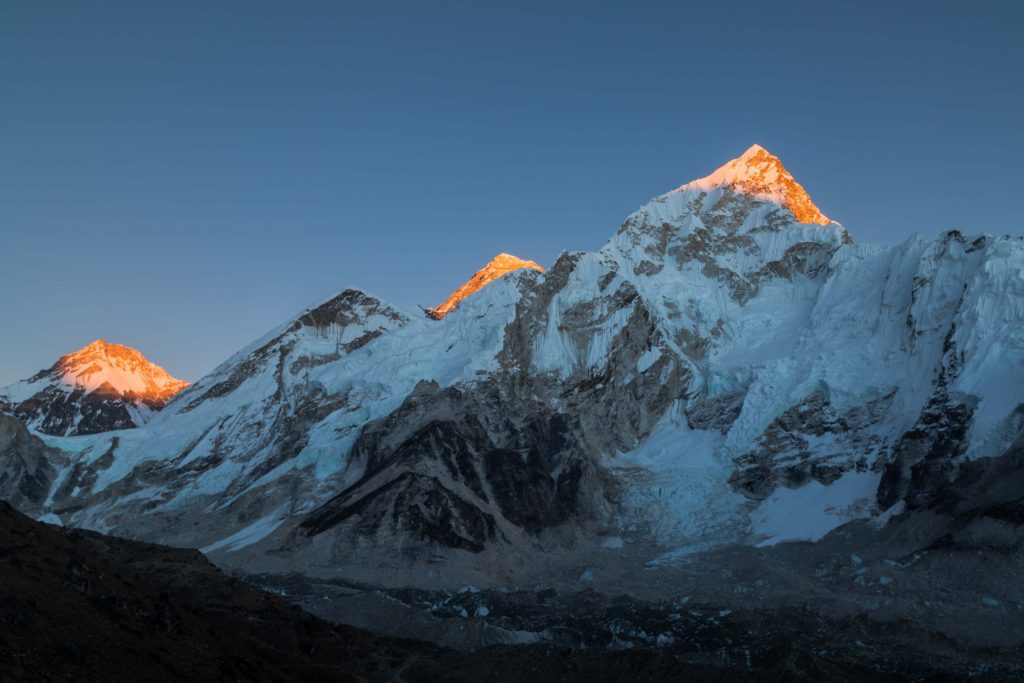 27.09.20 – 10.10.20, India – postponed due to Covid, stay in touch for the new date
You're waking up in the morning, feeling the fresh air, listening to beautiful sounds of the birds in the forest close to you. You are getting out of bed, opening the door of your room and you are amazed by the beautiful mountain tips of the Himalaya. You're feeling relaxed and powerful at the same time and your holiday in India has just started: Yoga & Explore 2020 …
In this year, our Yoga & Explore Program will lead us to the beautiful Himalaya. We will explore the amazing nature through sightseeing of special local places, hiking, relaxing and practicing simple morning or afternoon Yoga. After 10 days, we will travel to Rishikesh for our Yoga Retreat, where we will deepen our Yoga knowledge and Yoga practice for the second part of Yoga & Explore 2020.
The schedule of Yoga & Explore 2020
27.09.20: Meet in Delhi
28.09.20: Exploring Delhi
29.09.20: Travel to base camp in Himalaya near Mussoorie (by taxi)
30.09.20: Start Himalaya Explore Program & Yoga
05.10.20: Travel to Rishikesh (by taxi)
06.10.20: Start Yoga Retreat in Rishikesh
09.10.20: End Yoga Retreat
10.10.20: Trip back to Delhi (by taxi)
---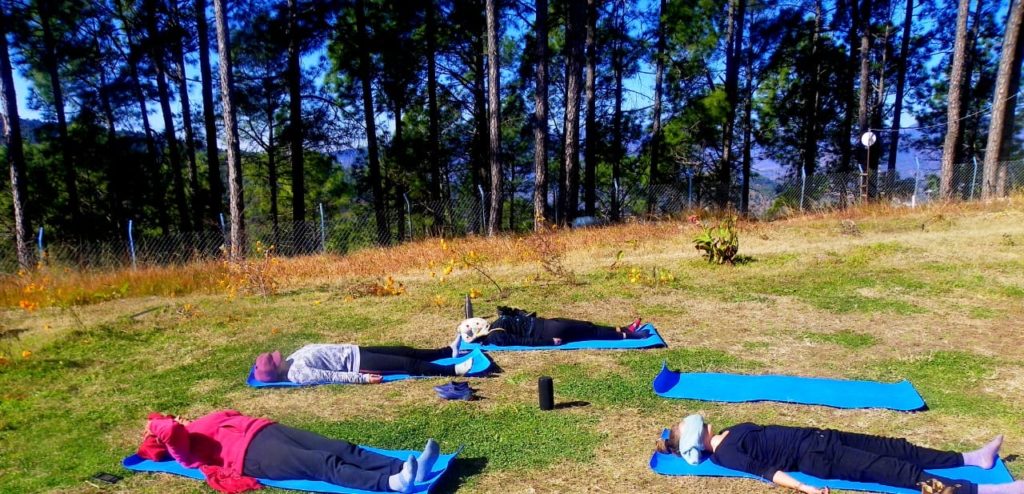 ---
Costs for Yoga & Explore 2020
For accommodation in a shared room 1199 €* per person
For accommodation in a private room** 1399 €* per person

Prices include accommodation, sattvic food, the program during the retreat and transfers within India. Please keep in mind: flights from and to your home country as well as the costs for the visa are not included in the price. Expenses for souvenirs, personal needs, etc. have also to be covered by yourself. For more details, please read our Q&As for the Yoga & Explore Program.
* Special offer: get 10% off your booking, if you book until the 31th of May 2020 (reduced costs: private room 1199€; shared room 999€)
** We will offer you a private room if possible. Please note that in the Himalaya base camp, there might only be an option for shared rooms.
To reserve your space in the program, we kindly ask you to pay 250€ upfront. This money can not be refunded, as we need it for the reservation of the hotel rooms, etc. You can transfer the money via Western Union or transferwise (details will be shared after your email booking). The remaining fee can be paid on the first day of the program in cash (USD, EUR, INR) based on the exchange rate of transferwise.com.
---
Still unsure if you should join? Watch our video insights from our Yoga & Explore Program 2019: